UNDERGROUND AutoStyling Inc.



2 SARASOTA LOCATIONS
NEW NORTH SARASOTA LOCATION:

1845 UNIVERSITY PKWY

SARASOTA, FL 34243

941-706-4000

Located directly on University Pkwy, just West of 301 on the North side of the road.



SOUTH SARASOTA LOCATION:

6969 S. TAMIAMI TRAIL.

SARASOTA, FL 34231

Located directly on US41 , 1/2 mile South of Stickney Pt Rd between Red Lobster and Outback Steakhouse



phone (941) 921 - 5680

fax (941) 312 - 4847

text (941) 365 - 9933



email sales@undergroundaudioandvideo.com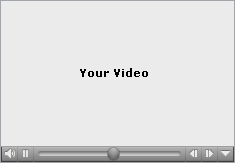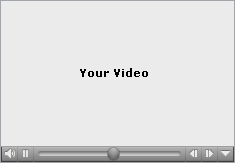 a fully motorized iPad install into a Porsche Cayenne S built by Underground autostyling of Sarasota, FL. This innovative install made its debut at SBN 2011 in the Phoenix Gold, Stinger wiring booth.






WE ARE SARASOTA'S ONLY HIGH END FULL CUSTOM SHOP.



A RETAIL STORE AND INSTALLATION FACILITY FOR ANY AND ALL ELECTRONICS AND CUSTOMIZATION FOR AUTOMOTIVE, MARINE, MOTORCYCLE AND RV APPLICATIONS.
CUSTOM CAR AUDIO
STEREO CD TAPE MD
VIDEO AND MOBILE TV
ALARMS & REMOTE START
NAVIGATION &GPS
iPOD & iPAD INTEGRATION
SIRIUS AND XM
BLUETOOTH
IN CAR COMPUTERS
K40 RADAR LASER JAMMER
FACTORY RADIO REPAIR
SUBWOOFER ENCLOSURES
SPEAKERS
CUSTOM PAINT AND AIRBRUSH
UPHOLSTERY
FULL FIBERGLASS, METAL AND WOOD FABRICATION
CUSTOM WHEELS AND ACCESSORIES
WINDOW TINT
PAINTLESS DENT REMOVAL AND MINOR BODY REPAIR
HEADLIGHT RESTORATION
TAIL LIGHT TINTING
CLEAR PROTECTIVE SHIELD BRAS
LIFT KITS
LAMBO DOORS
AND MUCH MORE




AUTHORIZED DEALERS FOR



PIONEER, VIPER ALARMS, MEMPHIS, BOSTON ACOUSTIC, PHOENIX GOLD, RAINBOW, HYBRID AUDIO, DIAMOND, K40, PASSPORT, CLARION, JVC, PERIPHERAL, ISIMPLE, IMAGE DYNAMICS, SELENIUM, BEYMA, EMINENCE, PYRAMID, ROCKFORD FOSGATE, DB DRIVE, EARTHQUAKE, KICKER, SONY, KENWOOD, JL AUDIO, ALPINE, RAYMARINE, JBL , CLARION MARINE, RE SUBS, US AMPS, SOUNDSTREAM, GARMIN, SONY, FURUNO, BAZOOKA, INFINITY, FLIR AND MANY MORE.










WE PROVIDE CUSTOM INSTALLATION IN ALL AUTOMOTIVE, MARINE, MOTORCYCLE, AIRPLANE, RV, AND PRO EQUIPMENT APPLICATIONS.


WITH ELECTRONIC, AUDIOPHILE, DESIGN , AND CONSTRUCTION BACKGROUNDS OUR INSTALLERS WITH OVER 20 YEARS EXPERIENCE CAN TAKE IT FROM START TO FINISH.
AUTOMOBILE:




WHETHER IT IS A STEALTH (CONSEALED) DESIGN IN A CLASSIC CAR OR A WILD SYSTEM IN AN SUV WE CAN DESIGN IT AND INSTALL IT. CUSTOM SUBWOOFER ENCLOSURES, MOTORIZED AMP RACKS, MULTIMEDIA, IN CAR COMPUTERS, SPL, VOCAL OR SOUND QUALITY COMPETITION VEHICLES, FIBERGLASS, DOOR PANELS, NAVIGATION AND TV.


MARINE AND RV:
NAVIGATION, SONAR, RADAR, UNDERWATER LIGHTING, TV, SATELLITE, SPEAKERS, MINI THEATRE, COMPUTER SYSTEMS, LIVESTREAM WEB CAM, MOTORIZATION., FIBERGLASS, BAITWELLS, TUNA TUBES. IF YOU CAN IMAGINE IT WE CAN DESIGN AND DO IT.